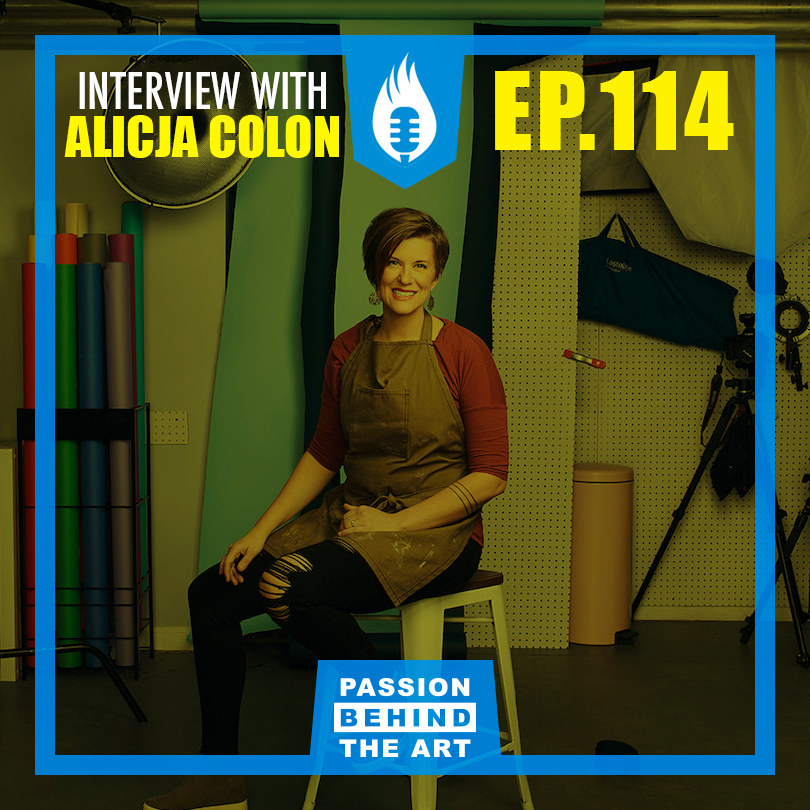 There is something to be said about a person that gives of their time and resources to help others. Alicja Colon is a great example of such a person. In her interview with Passion Behind The Art Show creator, Darold Pinnock, she discusses her freelance journey. She is a 15 year veteran artist and the creator of Thrice Studio. This interview addresses her inspiration to branch out on her own stems from her desire to help others.
Her main motivation is her family and her desire to, in her words, "Take care of my family the way they need me to take care of them." Her heart can be felt as she discusses her desire to be emotionally healthy and available for her three kids. She talks about having the time to assist her middle daughter, who has a mild form of dyslexia with her reading. She describes seeing her child advancing is "more rewarding than any project I can probably ever land."
Colon is also motivated to help her workers. She views working as being redemptive and giving others second and third chances to do so, hence the name Thrice. The company's Mission Statement reads:
We exist to help people become a better version of themselves via creative work.
This is a place where the underprivileged and underrepresented are welcomed and nurtured.
Take a listen as she discusses how God plays a role in how she runs her company. Be inspired and she touches on how we undercharge ourselves and steps that can be taken to know what you're worth.
Learn more about
Alicja Colon
:
https://thricestudio.com